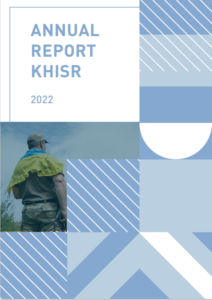 The year 2022 has become extremely difficult for everyone. A full-scale war forced millions of Ukrainians to change their lives, fight every day for survival and help the army resist the Russian invaders. Some members of our organization joined the Armed Forces of Ukraine, some moved to safer regions and helped from there, some stayed in Kharkiv and volunteered there. From the first days of the war, we were able to get together and understand how we can be useful: we provided humanitarian aid to those who needed it the most – the elderly and residential institutions for adults; documented war crimes committed by the Russian occupiers, advocated the observance of children's rights during the war. Subsequently, they were able to return to conducting social research and producing analytical materials devoted to various aspects of the protection of people's rights in Ukraine.
We hope and believe that the next year will be victorious! We will be able to return to our native homes, work on the restoration of Ukraine and live our peaceful lives in a completely free and independent state.
Glory to our defenders! Glory to Ukraine!