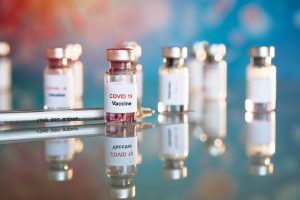 Negative attitude towards vaccination is more or less common in every country in the world. This is facilitated by religious considerations, cases of deteriorating health after vaccination, and deliberate falsification of vaccine data, as well as belief in conspiracy theories, when a drug administered as a preventive measure against the disease is suspected of something that will lead to further human control (chips, drugs, etc.).
The invention of vaccines has accelerated the need for information on people's willingness to be vaccinated against Covid-19 and key concerns in this area.
This survey is aimed primarily at shedding light on the attitude of the population of Ukraine to the pandemic and the means to combat it, including through mass vaccination. Some sources of information on vaccination have been studied separately; readiness to be vaccinated against Covid-19; willingness to pay for vaccines; trust in vaccines from different manufacturers; factors that may promote / hinder the desire to be vaccinated, etc.
Download survey results
The survey was conducted from 13 to 23 December 2020 with use of Computer-Assisted Personal Interviews (CAPI). 1500 face-to-face interviews were conducted with the help of a random sample in settlements of different sizes, which presented 5 macro-regions of Ukraine (East, West, South, North, Center).