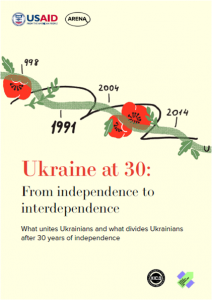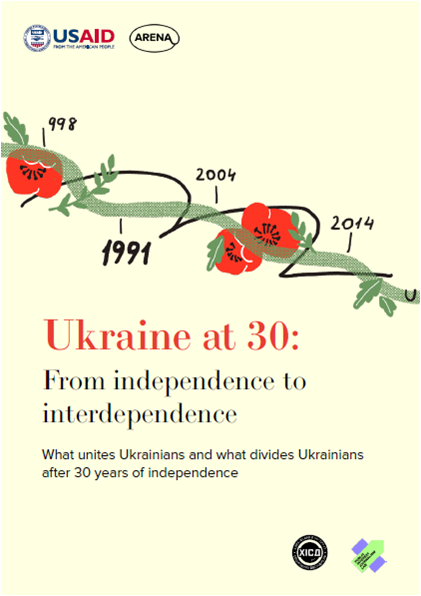 The 30th anniversary of Ukraine independence represents a unique opportunity to reboot the discourse about what Ukraine is and where the country is heading. This study reflects the aspiration to replace externally
imposed nation-building narratives with a new vision for Ukraine, as seen through the eyes of Ukrainians in all their diversity of background and attitudes.
This report summarises the main findings from a research project on Ukraine's first 30 years of independence which was conducted by researchers from the Arena Programme in collaboration with the Public Interest Journalism Lab (PIJL) and the Kharkiv Institute for Social Research (KhISR). This study relied on 20 online focus groups (mixed in age and splitevenly  by gender). They were conducted in three rounds between January and
March 2021. The project was supported by USAID's Office of Transition Initiatives (OTI) within the framework of the Ukraine Confidence Building Initiative II (UCBI II).
The recommendations provided at the end of this report are primarily addressed to representatives from Ukrainian media and civil society, who together play a key role in shaping public discourse both in Ukraine itself and about Ukraine abroad.
Download full report
Download summary