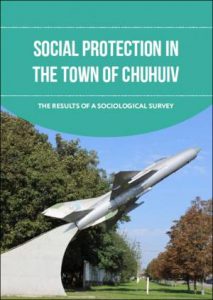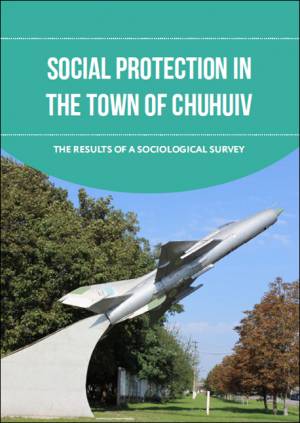 Analysis of the existing social protection system on the community level is particularly important in the wake of decentralization effort and the reform of social services underway in Ukraine. This publication presents an overview of problems in regulatory framework, a review of statistical data as well as the findings of the sociological survey of the social services sector in the town of Chuhuiv, Kharkiv Region. The report may prove helpful for social staff, sociologists, public activists and all other interested parties.
Social Protection in the Town of Chuhuiv: The Results of a Sociological Survey / Team of authors. – Kharkiv: KhISR, 2016
This publication is funded by the European Union within the scope of the project «Strengthening the Decision-Making Role of Local Communities in Social Services Provision».
Download Social Protection in the Town of Chuhuiv The Results of a Sociological Survey 2016